Member Swap - Liverpool / Campbelltown
3rd February 2021

Details: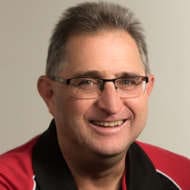 This week we are being visited by Rolf Fuchs, president of Liverpool chapter who will be talking to us about Fox Coaching.

Fox Coaching provides the coaching services that gets peoples lives back on track. Rolf has a wealth of life experience as well as the training to help you turn your life around. Rolf understands the pressures that can affect our lives. Rolf with his wife has raised a child with Autism to be a happy and self sufficient adult. Rolf and his wife have also raised 2 other sons, all whilst building a career as a software developer.

Rolf also understands reaching that point of wanting to change direction, but feeling stuck and without options. From that point Rolf decided there was something more out there, changed his direction and now helps others to do the same through Fox Coaching.
Rolf has helped people successfully change careers in their 50's regain their passion for their business and just generally get their passion for life back.
Rolf's coaching is totally judgement free and absolutely confidential. Working with Rolf you can again have that clarity, direction and joy you want in your life.


SWNG Chapter: Campbelltown
Venue: Wests Leagues Club
Event Date: Wed, 3 Feb
Event Time: 7:00 am
Interesting in attending?
Join us for two free breakfasts and see what all the fuss is about.
south west networking group
Contact SWNG